Downtown Portrait Sessions - Fall 2018
$

175.00
Sold out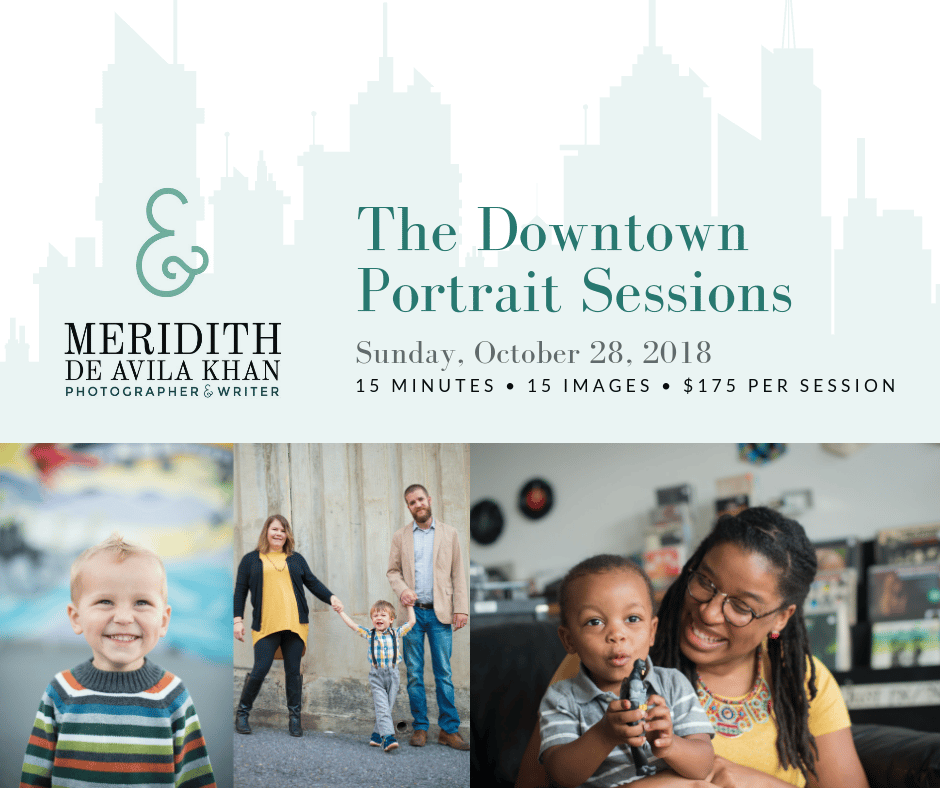 You're purchasing a Fall 2018 Mini Portrait Session with Meridith De Avila Khan in vibrant historic downtown Lynchburg, Virginia, with reserved time slots on Sunday, October 28, 2018. These will be Meridith's the only family portrait session offerings for the rest of 2018!
Enjoy a casual 15 minute session working inside the beautiful, sunlit Speakertree, Lynchburg's record shop, and then move outdoors to wrap up with a few photos outside at 9th & Jefferson. You'll receive at least 15 edited digital files in a beautiful gallery for sharing & a print release.

Please select your desired time from the drop down menu.
Sessions are non-refundable. Should you need to cancel, the amount paid can be credited toward a future portrait session.
Please plan to arrive 10 minutes prior to your session start time as we cannot extend any sessions. If you want to change your children's clothes, there will be a private bathroom available but please add additional time so you are ready when your session time begins.